Advertise on Good Luck TOEFL
Advertising on Good Luck TOEFL drives highly targeted, quality traffic from ESL students to your website. More than with generic ESL sites, students reading about the TOEFL are looking for anything that will help them to do well on this exam. For many of them, their whole future is literally on the line. They need to do well on the exam to get into university, or to get a good job in their own countries. If that means $40 for a TOEFL book or CD, so be it. Same for a $200 eCourse. It's peanuts in the long run, and their parents are often the ones paying for their TOEFL training.
Advertising on Good Luck TOEFL gives you the most highly-targeted TOEFL traffic you can ask for. Our site is content-rich, full of detailed, specific TOEFL information that search engines love. Over 75% of our traffic is from organic search results, and we have a PageRank of 5. As an advertiser, you can target by country if you would only like to hit a segment of the audience. Contact us for pricing if this is what you prefer.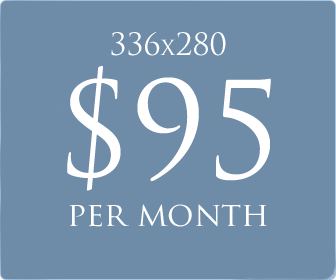 In addition to the influx of traffic you will receive from your ad, you can expect a bump in your PageRank and SERP ratings in organic search results. Good Luck TOEFLhas an 88% SEO ranking, and over 200 inbound one-way links from ESL sites, including many on .org and .edu TLDs. Altogether, we have over 600 inbound one-way links.

The ad units, templates and pricing of which are displayed on this page all get 25,000 to 40,000 impressions per month. Contact us for the most recent and accurate stats. The typical user spends over five minutes per visit, with a high percentage of bookmarking taking place as well.
Payment is made in advance and campaigns can be set to run for as long as required. Discounts are available for those who wish to run ads in multiple slots, or across more than one of our sites at once. In addition to Good Luck TOEFL, we operate:
Good Luck IELTS
Good Luck TOEIC
Studying Style - A Guide to Learning Styles
engVid - Free English Video Lessons
TOEFL blog
If you'd like to get started, please contact us at the email below, and we'll get back to you within 48 hours.